Hi everyone! 
Today I didn't have a lot of time unfortunately so I spent some time creating additional ships and buildings in Gravity sketch
Using Radial symmetry I tried to come up with cool organic shapes to use as additional buildings for the scene. I have been using Gravity sketch for a couple of weeks now. It's very intuitive. I'm still practising but there is already a ton of useful stuff you can do with gravity sketch for concept art. 
Check out Jama Jurabaev and Pablo dominguez! They are absolutely killing it with this software.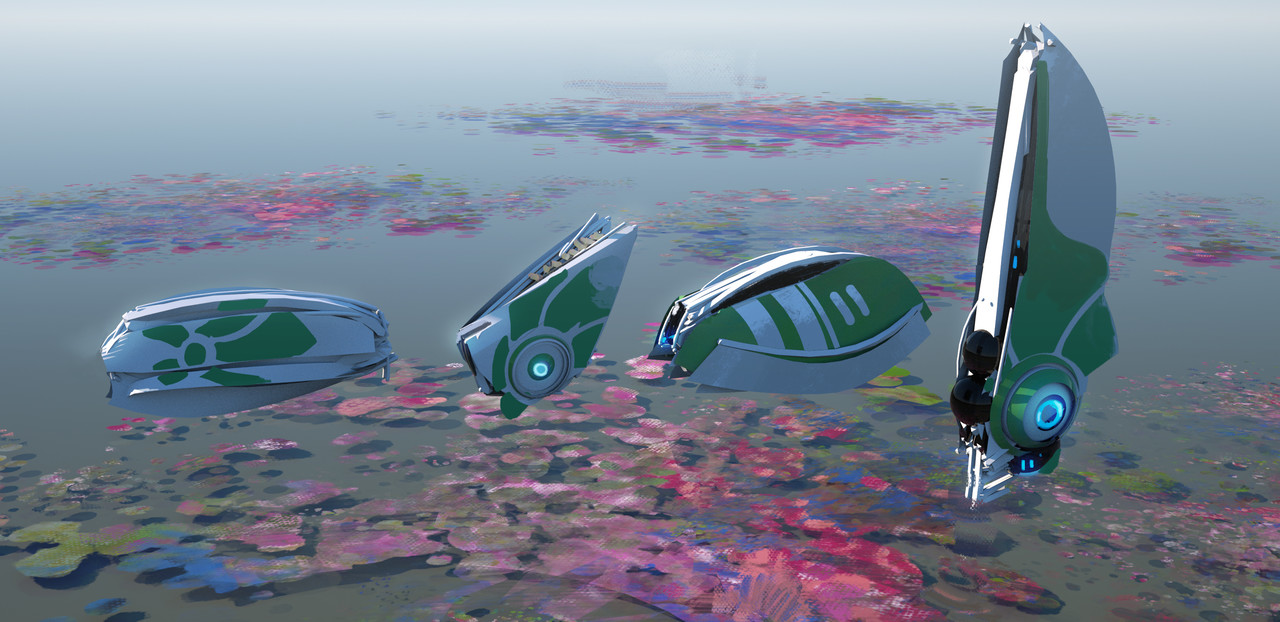 After that I created some quick spaceships to populate the scene. Using symmetry you can get these results in about 10-20 minutes. 
I added some graphics in photoshop. 
After importing all the models into my scene it looks like this.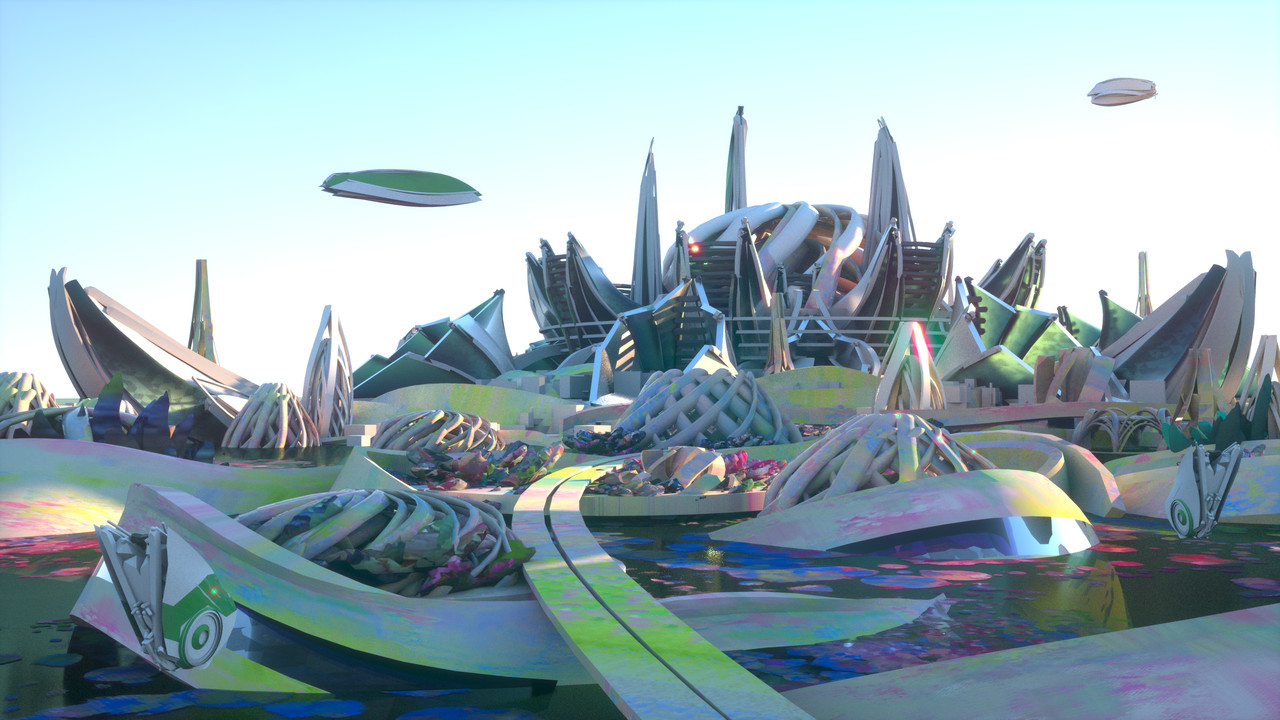 I might throw it into photoshop soon after creating the full render. 
Thanks again for the kind feedback and comments!