Hey everyone! 
I spent another morning (about 2.5 hours) on my 3D scene and ended up making a quick sketch as well. 
In photoshop I made some quick textures to apply to my models in 3D. I found an oil painting of waterlilies which I found inspiring in terms of color and brushstrokes and wanted to paint a texture loosely based on that. Just to see what that would look like on my 3D models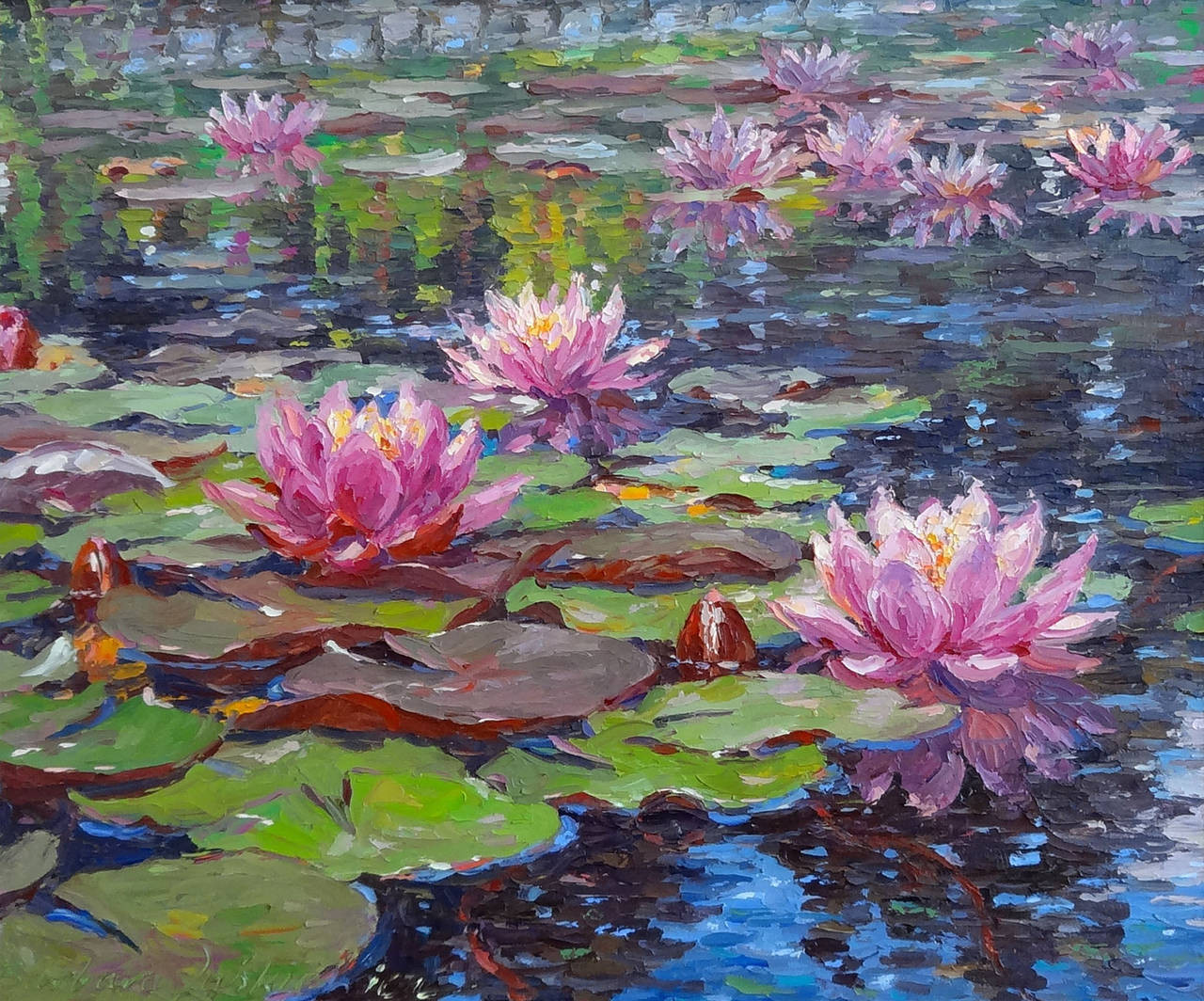 The black and white texture below is an alpha channel, when applied to a surface the black values don't show and the white values do show information. Combined with the texture below that it made for some interesting results.
After quickly painting these I applied them to the scene resulting in this weird mess of color! I actually kinda liked it so decided to stick with this rather friendly color scheme.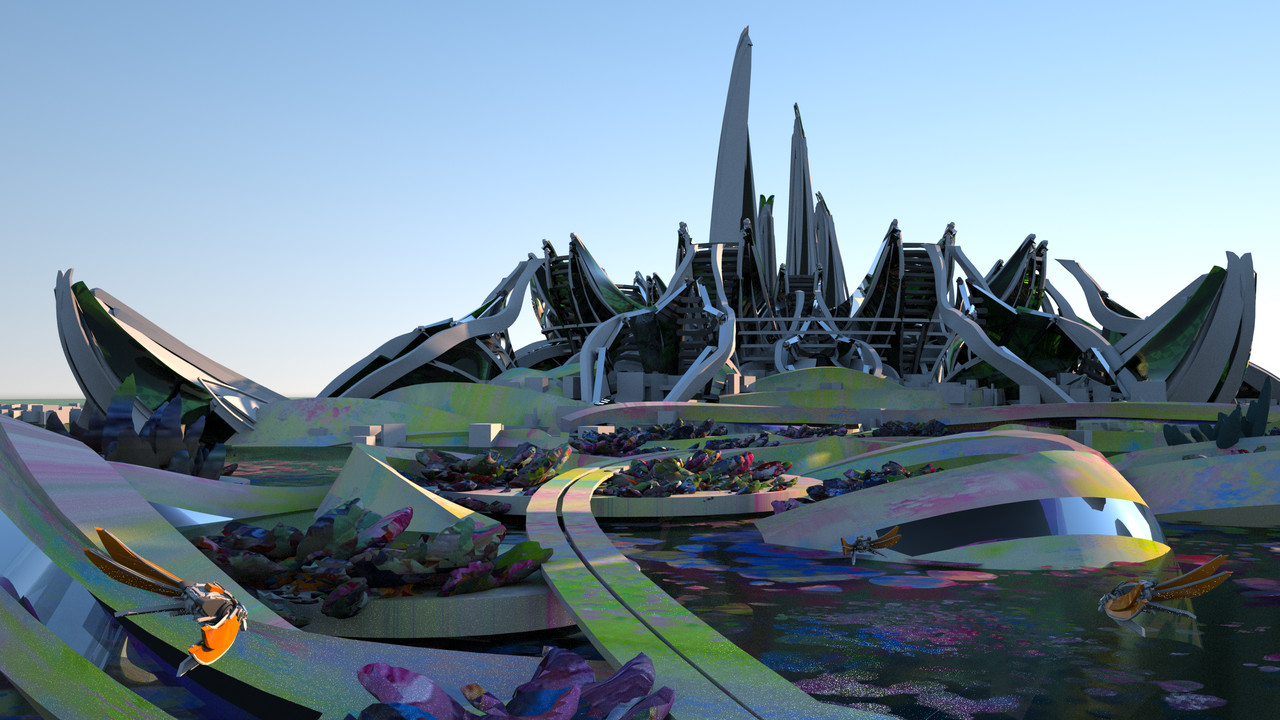 The colors made me all fuzzy inside so I had to create a quick sketch (+/- 1 hour) in photoshop painting over this low resolution render. To get a feeling of what the final illustration could look like. As well as to define a composition.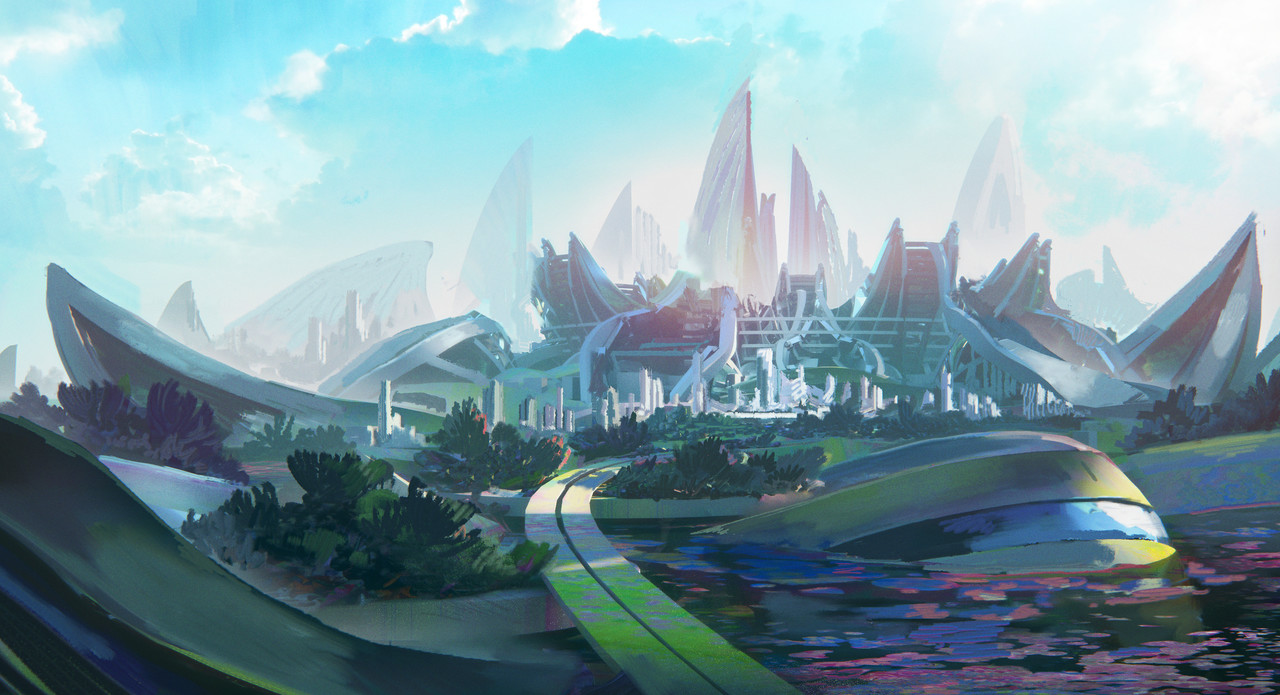 I often use the "dust and scratches" filter in photoshop found under the noise tab, to check the values in the painting. If the image still reads with that filter applied it means that the composition works. (or at least kind off works)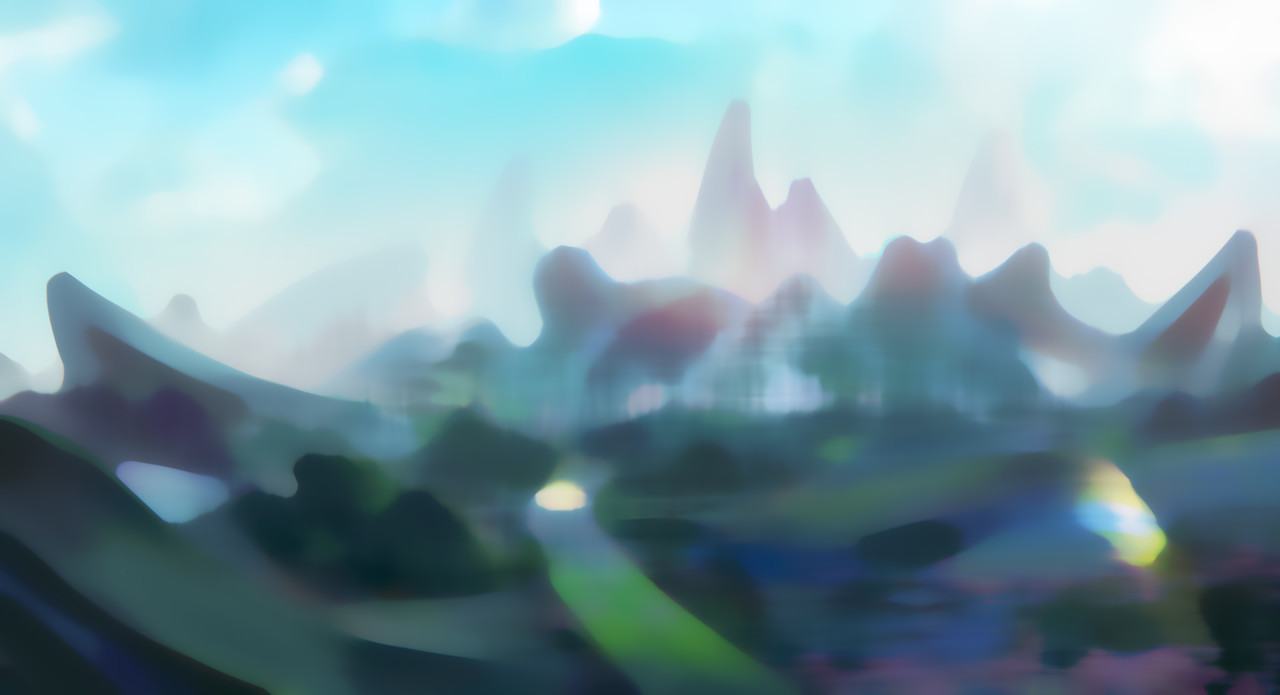 We can still see what is going on for the most part. The way up to the city is clear and the shapes read reasonably well. I think I will stick with this composition for the final image. At this point I am wondering whether I should continue in 3D more or just finish the image in photoshop after some additional sketching! 
I'd love to hear your thoughts about this shot! 
Thanks for reading <3